Professional window cleaning is the most cost-effective solution to revitalize the look and feel of your home.
Need sparkle in your windows?
It's our aim to deliver serious value - the best bang for your buck - our reputation rides on it. And it's the only way we'll earn your window cleaning business again next season... so, if you live in the Burlington, Oakville or Hamilton area, get Squeaky Clean!
Don't waste your time looking through dirt and grime. Your time is precious. So is your home.
Don't waste your money on ineffective solutions and shoddy workmanship --- like scratched glass and bent screens. You work hard for your money. Your window cleaner should, too!
Perhaps you've guessed by now that we take tremendous pride in offering a first class job to our valued customers. Here's a description of how we clean your windows meticulously every time...
We wash the outside windows - including the frames and sills - first, using a soft strip washer and a highly concentrated bio-degradable solution called 'Glass-Gleam'. This solution literally makes your windows sparkle, while at the same time repelling dirt, keeping your glass cleaner, longer. We then use a specialized stainless steel scraper to remove caked on dirt, grime, film, bug marks, sap, and other residue. After thoroughly soaking the window with the solution again, we squeegee the water off the glass and towel dry around the pane where the water collects. At this point, we've washed your windows twice. All screens are removed and cleaned with the same solution as well. After the outside windows are done, we move inside and repeat the process for a streak-free, smudgeless, sparkling finish.
---
Burlington's most trusted Window Cleaning Service provides you with windows that sparkle inside and out... windows so clean, you'll think they're open!  Our job is to deliver sparkling glass, with as little hassle to you as possible. Throughout the entire process, whether we are on the outside or inside of your home, respectfulness of your property while maintaining the highest quality standard in the most efficient and non-obtrusive manner, is our top priority.
If you want to pay peanuts, you'll get monkeys... but the smart money knows that Squeaky Clean's Proprietary Method is the most reliable means to windows that get cleaner and stay cleaner, longer.
For your added peace of mind we are fully licensed, bonded and insured. 
---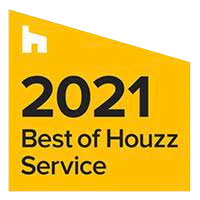 "... why are you Frequently Referred?"

Well, aside from the fact that our work speaks for itself, we think it's also because we're principle-driven:
Our 1st Principle is to be grateful for your business. We appreciate it, and it shows in our work.
Our 2nd Principle is to present ourselves in a courteous, professional and considerate manner at all times. We show up uniformed and neat... as polished as your windows will be when we leave, and always respectful of your property as if it were our own.
Our 3rd Principle is to take pride in what we leave behind, performing our best work every time, delivering quality that we'll be proud of, and that you'll be delighted with. No exceptions. No excuses. We guarantee it.
---